This article covers the required steps to stop monitoring a Windows agent.
In the Operations Manager Console go to Administration -> Device Management ­‑> Agent Managed.
Select the Windows server and in the Tasks pane click Delete.
Click Yes in the Confirm Delete Monitoring Agent window…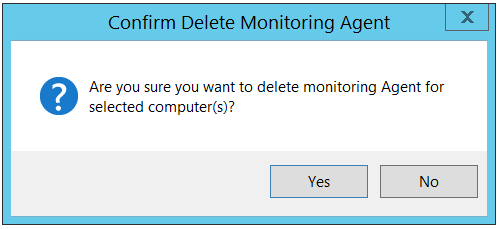 … and in a couple of minutes, the server should disappear from the Agent Managed list.
If applicable, log on to the Windows server and stop and disable the service Microsoft Monitoring Agent (or System Center Management for older versions of SCOM) or uninstall the monitoring agent from the Control Panel.