This article describes how to enable the rules to collect performance counters on VM Guest disks.
The OpsLogix VMware management pack contains rules that enable the collection performance counters on individual virtual machine Guest Disks.
These rules cover capacity and free space in MB and percentage and are off by default. A prerequisite to enable data collection is that VMware Tools (https://docs.vmware.com/en/VMware-Tools/index.html) must be running in the VMware environment.
1 – Start by opening the SCOM Authoring pane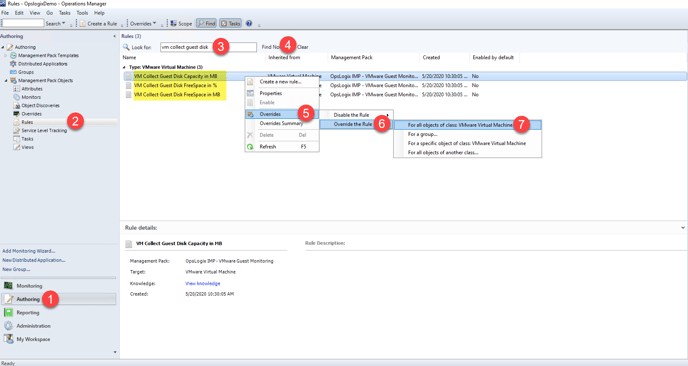 Step 2: Find the rules on Guest disks
Step 3: Type "vm collect guest disk"
Step 4: Select the counter and go to Overrides
Step 5: Override the selected rule and select the object class
2 – Enable the override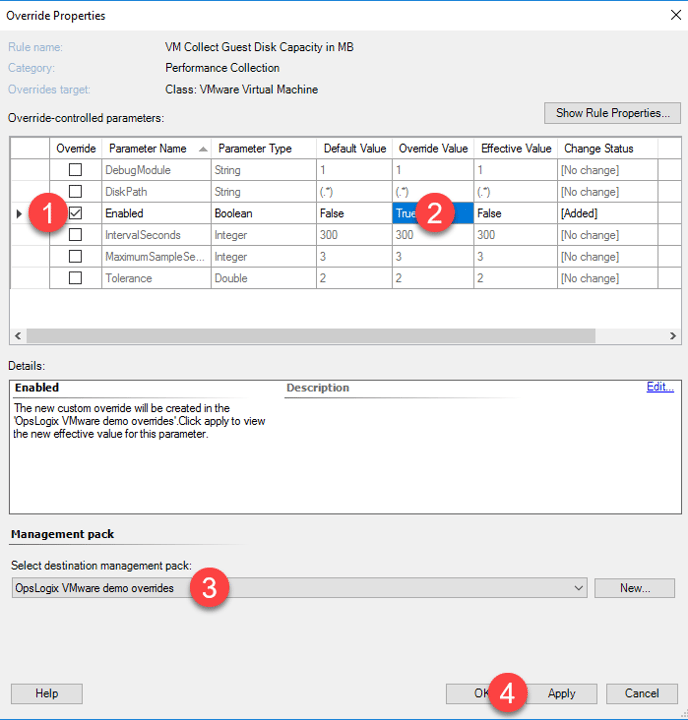 Step 2: Set Override Value to 'True'
Step 3: Select the destination override management pack
Step 4: Click 'Ok' to save and apply the change.
Repeat the process with the remaining counters
3 – Close the Authoring pane and refresh the Administration pane
It may be necessary to additionally clear the SCOM console cache.
You should now be able to see data on VM Guest disks.