In a series of blog posts I will show you my personal view on today's solutions of System Center Operations Manager, Microsoft Operations Management Suite and beyond. In this first post I'll talk about System Center 2016 Operations Manager, as it stands now and what to expect.
​I've been playing around with this product since Microsoft Operations Manager 2000, which was pretty challenging, to put it nicely. 
 Later on I was able to to play around with MOM 2005, which, compared to MOM 2000 had a lot of improvements. However, it was still an "alerting" system, just like many other monitoring solutions out there.
With System Center Operations Manager 2007, Microsoft revolutionized monitoring by introducing the health model, which I think was and still is a brilliant option to show the health state. After the 2007 version, soon the System Center product line emerged which included re-branding of existing management products and new versions. One of these products, need I say is the SCE System Center Essentials. 
Inside Joke
When it comes to SCE, there is an inside joke among old SCOM MVP's and it goes as such: General support ended in 2015 and extended support will come in 2020! And the strange thing is that you still can buy the product !?! LOL
SCE FTW! The product that never dies!
Although this was another challenge the idea was brilliant "single pane of glass for all management"!  It contained several simplified versions of SCOM, SCCM, SCVMM and Windows Updates for monitoring small businesses. The idea was even embraced when the 2012 versions were released. I still think that the single pane is a winner, especially nowadays! We'll see what the future brings and I'll try try give you my prediction in the and upcoming two blog posts. Anyway let's get started with System Center 2016 Operations Manager!
System Center 2016,  as it stands now and what to expect – "The number 1 Question"
(The answer is simple)
This question is one of the golden questions concerning System Center 2016 Operations Manager, as it pops up time and time  again. The version might very well be 2007, 2012 or 2028 and this could be the shortest post ever, but the answer is always:
It can monitoring everything!
People always think I'm joking when I give this answer, but the reality is, if it has an interface and Internet connectivity then we can monitor it! Let me showcase this by giving you some examples.
Coffee machine
One of the first show cases on what you could do with SCOM 2007 was developed by the good people at Coretech, a company that has bundled forces with Opslogix. The coffee machine showcase was developed by Jakob Gottlieb Svendsen with the help of Kåre Rude Andersen. The management pack monitored the amount of coffee in a can and it actually generated an alert IN SCOM when the amount of coffee reached a level beneath the threshold!
For more on Coretech and the management pack, click here.
Xbox Kinect
This specific example is one from my own personal archives, which I have never publicly shown before, so you're in for a treat!
I've written this management pack on an internal request from Microsoft. My favorite Microsoft contact challenged me with a wild idea to monitor a Xbox Kinect with SCOM 2012, an idea he came up with. His assumption was that it was nearly impossible…. but if there was one person who could pull it off, then it would be me, he said.
Since I always love a challenge, I accepted the challenge and wrote a management pack to monitor the Kinect. I'll write another post to explain exactly how I did it,  but here is already a screen shot. Basically you connect the Kinect to a Server / desktop with an agent and use the Kinect SDK to connect! Use your XML / C# fu and off you go!
House
My friend Dieter Wijckmans has written several management packs to monitor your house! He uses SCOM and "smart" devices to monitor the temperature and energy usage of his own house, he has even built auto remediation where he can control the setting, even when you change it manually! Click here to read more about it.

Car
When I first started writing chapter 22 "Authoring management packs and reports" for System Center 2012 Operations Manager Unleashed and revealed my example for monitoring a car, people looked at me as if I was mad.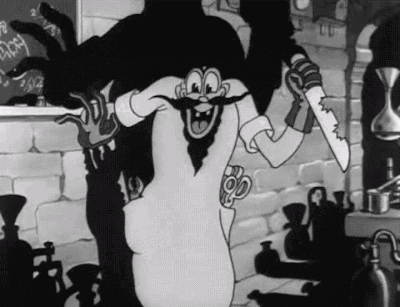 A couple of years later my friend Marcel Zehner actually showed how this can be achieved! He monitors his Tesla with Operations Manager!
Check out the closing note starting from 38:00 minutes from Experts Live 2015.
So the next time someone asks you what you can monitor with SCOM, just refer them to this website! Even if they are asking about the next version. It can and will monitor everything!
System Center 2016 Operations Manager
So for System Center 2016 we're basically done, right? Yes and No. Yes, in the sense that it can and will provide you a solution to monitor everything and more. We have the usual suspects which are all covered by Management Pack vendors.
Lamp Stack
Set aside from this, Microsoft has heavily invested in what is called the "LAMP" stack.
As with the rest of Microsoft they fully support and embrace the open source platform solutions. This means you can monitor these flavors natively and extended with System Center 2016.
Nano Server
Full support for running the SCOM 2016 agent and monitoring on the Nano Server.

The same goes for Windows Server 2016 which will be fully supported by it's release.

Scheduled Maintenance mode (Finally!)
With the 2016 scheduled maintenance mode, System Center can finally be scheduled from the console itself without the need for extra scripting / runbooks!

Management Pack Catalog
The management pack catalog will undergo a complete revamp and all new published management packs will be available without the need to download them outside the console.
Third party Vendors management packs
The console will now have a view to download / install third party management packs by known vendors such as OpsLogix.
Operations Management Suite integration
System Center 2016 will integrate as it did with SCOM 2012 with the Microsoft Operations Management Suite (MOMS). At the same time integration will be more and more streamlined.
​I'll write more on MOMS in the upcoming post "What Does Microsoft Operations Management Suite Monitor? Part 2." Besides these changes you can also expect;
Performance improvements on SCOM 2016
New management packs from Microsoft
Improved visualization, so that the dashboard can be build like we had in the SQL 2014 Management Pack.
Recap
This post was all about what you can monitor with Operations Manager and what to expect in the 2016 version. In the next post I will describe what Microsoft Operations Management Suite is and what it can monitor. After this I will write a third and final post on how they relate to each other and how I look at the future of monitoring.
Cheers,
Get in touch with OpsLogix
Don't forget to be AWESOME and follow/like us on Twitter, Facebook, Instagram, LinkedIn & Google+