5 reasons to switch to the OpsLogix VMware Management Pack
by OpsLogix, on 26-Sep-2023 11:03:36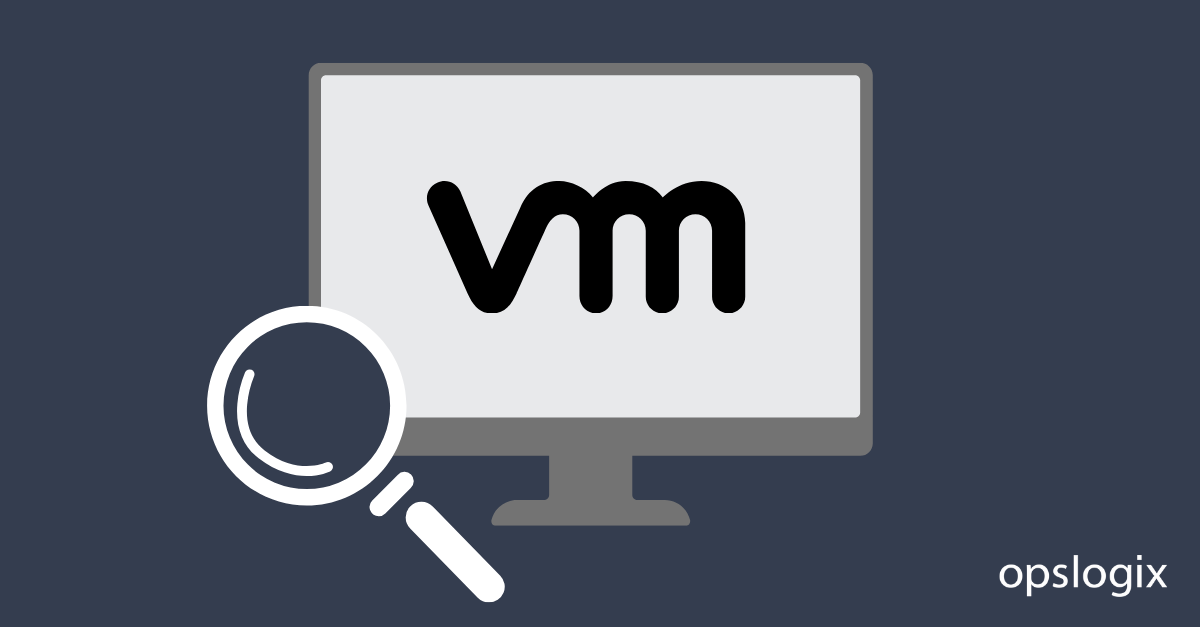 When you are choosing a solution to monitor your VMware infrastructure in System Center Operations Manager (SCOM), you need to consider several different factors to ensure making the best choice possible. You want to find a solution that is cost-effective, includes all of the necessary features, and that is continuously updated.
In this blog post, we will give you 5 reasons why you should consider the OpsLogix VMware Management Pack for your VMware monitoring.
1. It is cost-efficient
Costs and budget restraints are considerations for every organization and IT department. At OpsLogix, we understand the need to find cost-effective solutions without compromising quality.
In light of this, our VMware Management Pack is not only feature-rich but also one of the best-priced solutions on the market. By switching to our solution, many organizations are able to significantly reduce their monitoring costs while also improving their functionality and reliability. Fill out our Quote Request form if you are curious to find out what the price would be for your organization.
2. Continuously updated & future-proof
When making sure that your monitoring is as efficient and reliable as possible, it is important to know that the solution you choose is continuously updated and compatible.
The OpsLogix VMware Management Pack supports the latest versions of VMware and vSphere, ensuring that you have access to up-to-date monitoring capabilities for your virtualized environment.
3. Proven track record
With almost 15 years of experience in monitoring, OpsLogix has been a trusted name for many years. Our VMware Management Pack is one of our most popular products and has been tried by a wide variety of organizations ranging from service providers to financial- and governmental institutions.
When choosing an OpsLogix solution, you're not only getting a progressive monitoring solution, but you are also benefiting from years of experience and expertise in the monitoring field.
4. Easy integration and configuration
The OpsLogix VMware Management Pack seamlessly integrates with SCOM. This way, you are able to leverage the power of your existing monitoring infrastructure and keep all of your monitoring in one place.
When setting it up, no external software or connectors are needed, and all components are self-deploying. All installations are wizard-based, and if you need automated configuration of hosts and connections, we provide you with the right PowerShell scripts.
5. Wide range of features
Last but not least, it is important to ensure that the range of features included in the solution you choose fulfills your needs. Our solution contains best practice procedures such as real-time monitoring, alerting, troubleshooting, in-depth reporting, issue-solving, and capacity planning.
We also include monitoring features that many of our competitors do not, such as:
VMware vSAN components
VM Tag identity labels
RAM disk monitoring and predictive analysis
VMware Skyline Monitoring
Ransomware vulnerability monitoring.
How do I get started?
By switching to the Opslogix VMware Management Pack today, you get access to a cost-effective, future-proof monitoring solution with a wide range of features that is trusted by industry professionals worldwide.
Click on one of buttons below to learn more, or to start your 30-day free trial today!