Customer Feedback: How can we improve the VMware Management Pack?
by Jonas Lenntun, on 20-Oct-2021 10:32:57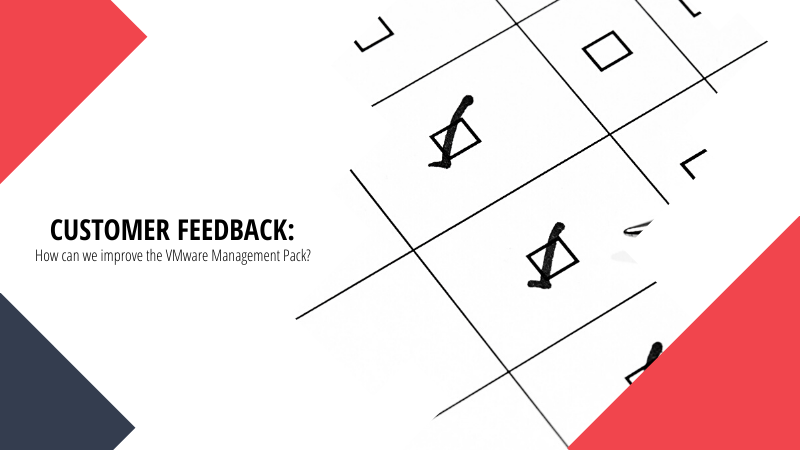 Beginning of 2022, we are planning on a new release of our VMware Management Pack. We stay up to date and work on continuous development for our products to stay relevant for our customers and enable them to deliver state-of-the-art monitoring.
Today's VMware product portfolio extends across several areas, and we need your help to focus our development efforts.
OpsLogix is committed to providing the best products and services for our new and existing customers. To help us better understand your needs, we would like to conduct a short survey.
The survey consists of eight questions that will take no more than one minute of your time.
New to VMware Monitoring or facing issues with SCOM?
Our team of experts will help you as an experienced IT professional or new in the industry with implementation and onboarding for the VMware MP. If you have any issues with your SCOM environment, we will also provide advisory services when purchasing any of our products. Ask questions related to the Management Packs or monitoring in SCOM in general.

Contact sales if you want to know more.
About our experts
Our team of SCOM experts is industry-leading. They have attended several conferences related to SCOM and monitoring as speakers.
After many successful implementation projects and the development of leading management packs, you can be sure that you are in good hands.