Ending the summer of 2022 with a Tour for Life
by OpsLogix, on 04-Oct-2022 13:10:50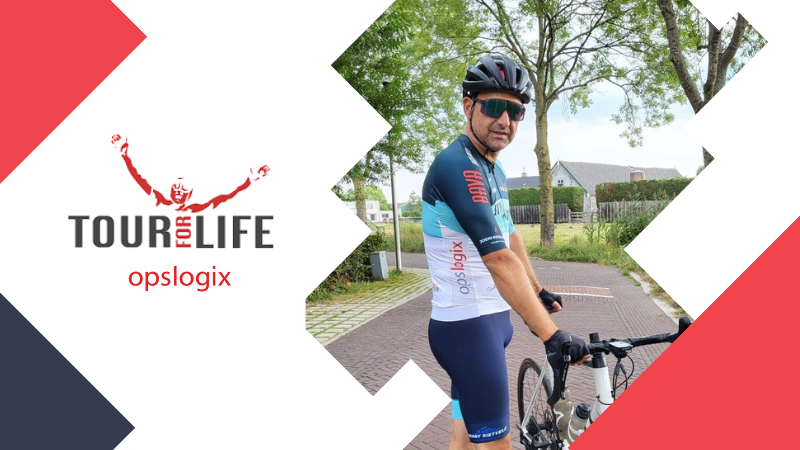 The Erasmus Medical Center Daniel den Hoed Foundation, Tour for Life event - cycling to wipe out cancer.
September is the end of summer and the start of autumn here in the Netherlands and Sweden. We're quite an active bunch at OpsLogix, all of us enjoy various sports and exercise. Everything from basketball, golf, squash, padel through to cycling, mountain biking, sailing, standup paddleboarding, wakeboarding, longboard skateboarding and surfing. We enjoyed the long summer days!
Every year OpsLogix donates to a charity or foundation that we believe fights the good fight. This year we chose a Dutch Erasmus foundation that has committed itself to being able to eliminate cancer in all forms effecting all ages.
The foundation is called the Daniel den Hoed Foundation and carries on the precedent started in 1896 by using x-ray technology to detect early stages of potential cancerous growth or malignant tumors.
Building on this knowledge and technology, in 1914 the Rotterdam Radiotherapeutic Institute developed the world's first radiation device that was designed to locally 'attack' or radiate cancer cells. Under the direction of the radiologist Daniel den Hoed (1940-1950) and the local Rotterdam academic hospital, the medical methodologies and practices would form the basis of modern day oncological research and radiotherapy.
In the decades since then, the Erasmus Medical Center has carried on the tradition and has continued to remain among the world's top cancer treatment and research centers.
In keeping with how we enjoy our own lives, we decided to sponsor a team of cyclists riding the Tour for Life.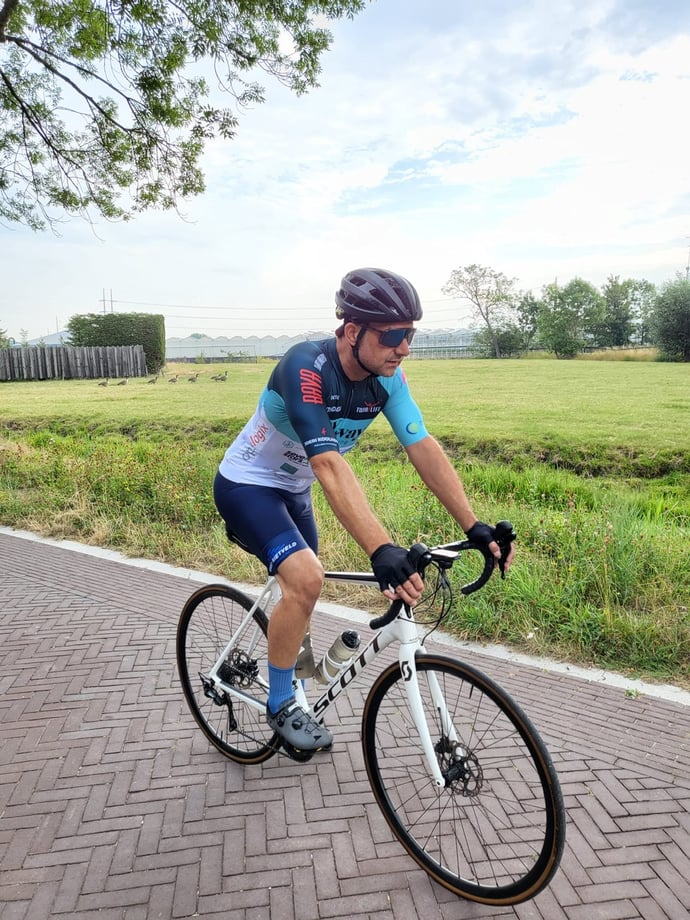 The Tour for Life is an 8 day bicycle trip that starts in Bardonecchia, Italy ending in Valkenburg, Netherlands - A total distance of 1344 km. The purpose of each cyclist participating was to raise at least €2,500.- to donate to the Daniel den Hoed foundation.
With a total of 230 cyclists, we are very happy to say that 2022 was a resounding success! We were proud to sponsor Marthijn van Rheenen, Joeri Koolhoven and Michel van der Zijden! Thank you!

If you too would like to support or contribute to the Daniel den Hoed Foundation, you can do so using this link.