SCOM Notifications: Kill your legacy email subscriptions in favor of Microsoft Teams
by OpsLogix, on 10-Feb-2022 14:00:00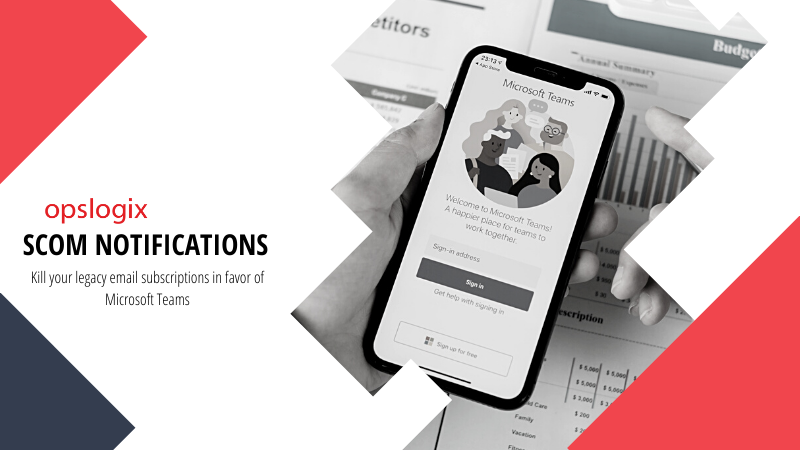 Microsoft Teams is a product that already before the pandemic started to gain popularity and, during, helped employees communicate and collaborate in their new remote offices. There are precursors to Teams - in Microsoft's portfolio, Skype for Business was retired last year, and after that, the increase of Teams users have been skyrocketing.
Why Teams differ from some of the other communication alternatives is the many functions of teams that allow for much more than a chat, call, or virtual meeting. It is communication- and collaboration tool that allows integration of applications from Microsoft and other vendors to enhance productivity and efficiency in daily work. Both on an individual- and team level.
Microsoft Teams and SCOM
The new dispersed offices and teams that became a reality with the pandemic have just as high requirements on monitoring the IT infrastructure as before. What changed, however, is how teams today work and collaborate around tasks like these.
Anywhere Operations (AO) was already in 2021 one of Gartner's Top Strategic Trends, and though it is not the same as remote work it takes the idea of a dispersed workspace further. It has been defined differently but implies the mindset of digital-first, and a business operating model that uses technology to serve customers anywhere, with employees located anywhere. If done right AO can increase resilience, security, productivity while geographical limitations are removed, both for new clients, and talent acquisition.
To enhance the new, dispersed workspaces and to facilitate collaboration we developed a SCOM connector for Microsoft Teams. This product helps overcome inefficiency issues operation teams may face and help IT departments streamline monitoring operations.
With a bi-directional connection between SCOM and Teams, all alert information is sent, without delay, to the Teams Channel of choice without saving any data in Teams. Instead of actively logging in to SCOM to keep track of events and potential issues, all team channel members will receive all updates of SCOM alerts, communicate around them and, if needed, take action.
Improve alert overview, information, and collaboration
Using our SCOM connector for Microsoft Teams is not a substitute for an alert- incident- or ticket management system, rather a compliment. It is easy to set up and configure so that the right teams receive notifications relevant to them. This implies not only the one responsible for monitoring but all stakeholders with interest in the application can be up to date on what is happening with the applications.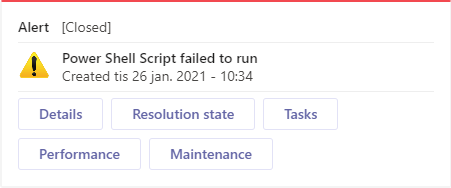 When using Teams, you can limit the often high number of status emails from various alerts. This approach is not wrong, per se; however, it doesn't ensure or facilitate a clear overview or discussion around each incident or alert.
Instead, Teams gather all information around the incident card so team members can easily follow all taken actions, discuss, and delegate them. All information included in incident cards in SCOM is displayed in Teams and can be retrieved for as long as the data is available in the monitoring platform.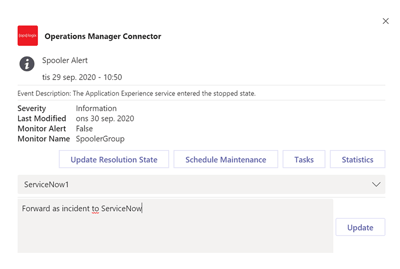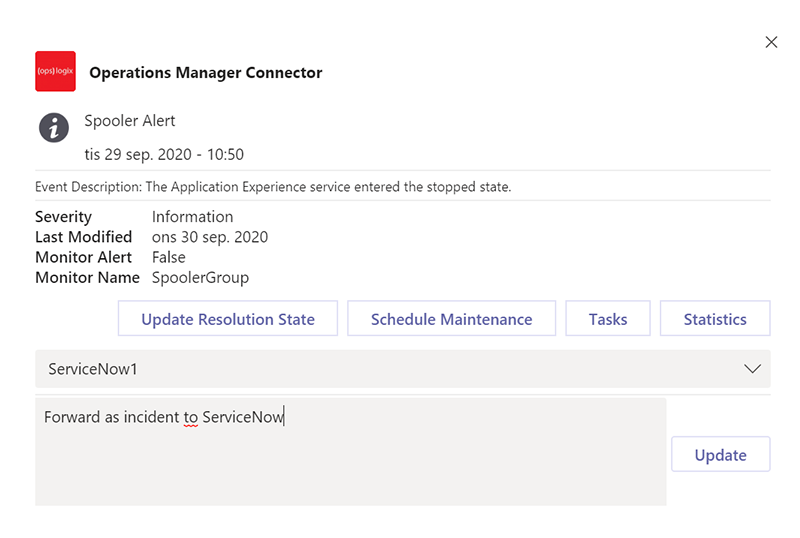 Monitoring the IT environment is usually under the operations team's responsibility. However, a well-functioning, up and running, secure environment impacts the entire organization, no matter the department. If a system or application performs insufficiently, all affected teams can be notified when an alert is found and throughout the process of resolving it.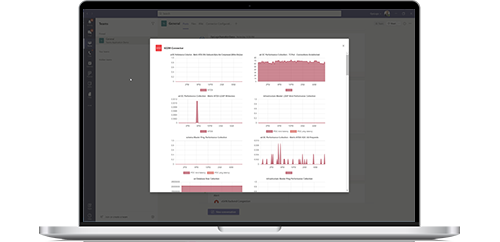 Thus, Teams cover everything from identifying a potential issue, taking actions to resolve it, notifying all relevant stakeholders, and communicating and delegating alerts and tasks to the right person. It saves both time and effort in monitoring operations.
By scaling down the number of systems used, it'll be easier and more time-efficient to perform monitoring-related tasks. Teams also facilitate remote work in a decentralized organization as the communication- and collaboration tool can be accessed from anywhere, at any time.
Learn more about how the connector works in the demo video or contact sales.