by OpsLogix, on 14-Dec-2021 14:00:00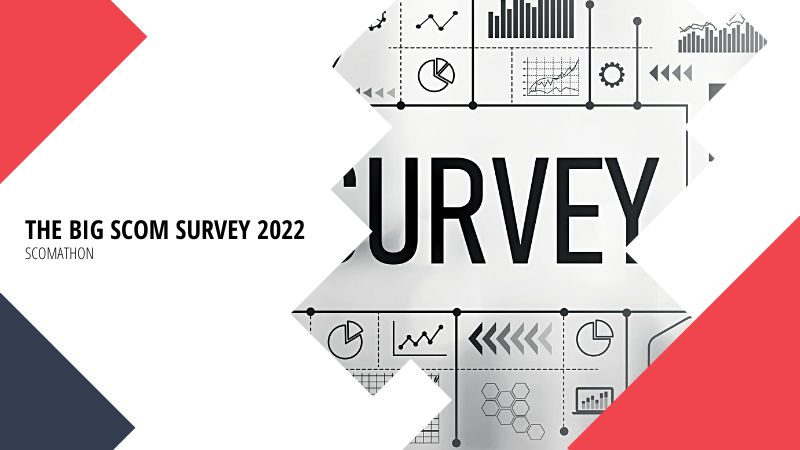 Just like last year, SCOMathon will perform "the Big SCOM Survey," and we at OpsLogix will be a part of the expert panel to discuss the results.
The SCOM Survey is a great way to connect with other people in the SCOM community to share ideas and thoughts, find out about trends, and hopefully, also other organizations take on what SCOM will look like in the future.
SCOMathon, as a part of SquaredUp and Cookdown, is hosting several SCOM-related events; this is one where trends and the future of SCOM will be discussed based on user-generated answers and opinions.
This is the second edition of the survey, but intending to become a yearly event, something we think is an excellent addition to the community.
Participate in the survey
Take the survey and share your thoughts, opinions, and ways of working with the monitoring platform. The survey only takes a few minutes to complete and can generate interesting data and topics of discussion during the upcoming webinar.
If you are curious about the outcome of last year's survey and take part in the insights generated, you can find them under the article and video below. Answers to questions like "What's the future of SCOM?", "How do others set up their SCOM landscape?", and "What tools are SCOM Managers using to help streamline processes?" are all being answered in "The Big SCOM Survey: Results and expert analysis". To sum it up, the main themes were;
SCOM being a favourite

Future expectations regarding the size of their SCOM environment

How SCOM is used -

the substitutes/complements to the platform
You can find more elaboration around these themes and full survey results in the article.
The webinar "Coffee Break - The Big SCOM Survey – Results Revealed" is still accessible and provides a more elaborative discussion around last year's survey questions.
This years result
After this year's survey is completed, we will discuss the results with other SCOM experts, and share our thoughts and opinions about the various topics and questions in the survey. The results with be presented in a webinar - like the one in the link above, end of January 2022.
If you want more information regarding this, you can visit SCOMathon - where you also have lots of other interesting content or sign up for our newsletter at the bottom of this page, or blog to the right.