VMware Management Pack Update Release (20.5.1899.0)
by Jonas Lenntun, on 30-Jun-2020 10:00:00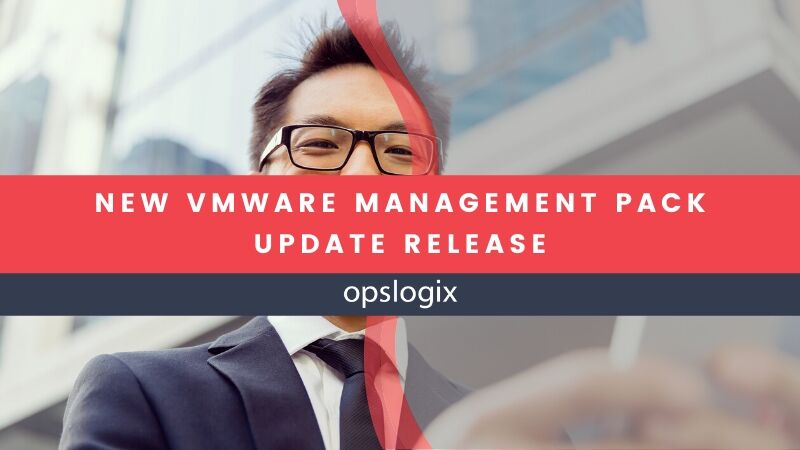 The third update release for 2020 of our VMware Management Pack for Operations Manager is now released. Improvements include better performance, extended discoveries of properties, and vSAN monitoring.
We also simplified the configuration and licensing experience and moved everything under the administration pane. This will require you to remove the old Licensing UI Management Packs before upgrading.
As we improved the development cycles, we changed the version numbering to reflect the build dates in the release. Read more below.
And once again, we fully support the new version of VMware vSphere 7.
The new version (20.5.1899.0) is available for download in our customer download area.
If you are upgrading, please read the upgrade manual for a complete step-by-step guide to ensure a trouble free experience.
Important
We refactored and moved the Licensing console to the Administration part in the SCOM console for a better end-user experience.
Before importing this release, please

remove

the "OpsLogix IMP - Licensing UI for OpsMgr 2012" management pack.
Before importing this release, please

remove

the "OpsLogix IMP - VMware Full Monitoring Groups" management pack.
After importing you will have to re-assign the hosts licenses using the console OpsLogix VMware MP -> assign tab
We changed the version numbering to [Year].[Month].[BuildNr].[PatchNr] to get better release insights
After removing the Management Packs above, you can continue to import this release including the new versions of the previously removed MPs.
New
ESX Host VNic addresses discovery
ESX Host management address discovery
ESX Host Service Tag discovery
ESX Host Enclosure Serial Number Tag discovery
ESX Host Oem Specific String discovery
vSAN Monitoring including performance and monitors for Skyline , disk and diskgroups , vSAN cluster service [Beta version]
Using Squared Up ? import our VMware dashboard for free.
Changed
ESX Host PNic addresses discover
Completely rewritten collector service back-end to get even better performance and stability
Changed name labels of the: Configuration Dashboard , VMware collector service and installation folder
Better exception handling when doing connection test or Host license assignments in the Configuration dashboard
Note
The OpsLogix VMware Management Pack requires Microsoft System Center Operations Manager 2012 SP1, 2012 R2, 2016, 180x or 2019.

The OpsLogix VMware Management Pack makes use of Microsoft .NET Framework 4.5. It is required that Microsoft .NET Framework 4.5 is installed on all SCOM Management Server and Gateway Servers that are resource pool members in the resource pool used for VMware monitoring.

The Management Pack can be upgraded from of VMware Management Pack version V1.3.8.x