What's new in VMware vSphere 7
by Fredrik Ranelöv, on 31-Mar-2020 07:02:00
It finally happened. Many of us thought that vSphere 7 would be announced during VMworld last fall, instead it became a series of "teasers" and strategy changes we had to read about 'in between the lines' for what was coming in vSphere 7.
Now it's been determined. Public release happens May 1, with a pre-release event on April 2.
So what do we have to look forward to?
Its still not clear on what parts are coming and what we still must wait for. In the recent weeks, expectations have been built up by releasing news incrementally a couple of times a week. As expected, focus has been on Containers and Kubernetes. The following is what I think is relevant to the customer segment I work in and how it affects daily life for us (VMware architects and engineers).
Improved DRS
DRS or Distributed Resource Scheduler is what balances (among other things) the resources in the Cluster. In simpler terms - It designates on which host a VM should be located for the Cluster's resources to be best utilized.
Since its inception, it has been focused on RAM and CPU and it has been the well-being of all the hosts within its scope. Now, focus has shifted to the well-being of the running application(s).
Every minute (previously every five) a "DRS score" for each VM is calculated, but it also takes into account what a vMotion would cost for both the VM and the Host. Measuring points such as "CPU Readiness" and "CPU Cache behaviour" are better at showing how well the application works than how much RAM is active or how many CPU cycles are used. It was necessary to better handle containers. It is still a welcome improvement that I believe will improve the automated resource usage and application experience.
Improved vMotion
Since the introduction of vMotion 2003 in ESX 2.0 a lot has happened.
However, there are still VMs that make you hesitate before running vMotion. This is because some applications simply cannot handle the "stun" at the final sync and switchover. This problem increases with the size of the VM and can cause a disconnect from (among other things) a database if the switchover sync takes too long.
In vSphere 7, the logic has been improved to maximize the performance of the migration job. It will also minimize "stun time" which especially noticeable at large VMs!
Instead of VUM - vSphere Lifecycle Manager (vLCM)
I have a hate-love relationship with vSphere Update Manager This has grown into a kind of mature (hopefully mutual) respect that translates to "If I promise not to do anything unexpected, you promise not to f*ck up my service window"
It works when you only have a few Hosts but quickly becomes unsustainable the larger and more disparate an environment you have. What if you could specify how you want a host to look and then see what sets it apart from the target image? A little like Host Profiles?
In comes the vLCM! (Not to be confused with the vRealize tool ...)
There you start from the idea of ​​a "Desired State" and can integrate the VUM function with third-party managers of firmware, for example HPE OneView or Dell OpenManage.
I usually use the HPE iLO Amplifier Pack which so far has no vCenter integration, and that seems to be a requirement. The function is already integrated in HCI / dHCI products such as Simplivity but those who still run traditional, large and/or scattered vSphere solutions will leap for joy.
Feel free to watch VMware's video but remember that it is a demo on VxRAIL and that you will surely have to give the product some dedicated love before you get there! https://www.youtube.com/watch?v=R4NGT12hvSM
vSAN 7.0
Personally, I actually passed on vSAN, partly because of some really traumatic experiences in its youth and maybe partly because I'm cynically old and thought it was more hype than a stable enterprise product.
Perhaps I should think about it again now. In any case, the following comes with vSAN 7:
Simplified management and integration with vLCM
File Services, distribute vSAN storage with NFS
Improved placement of VMs and containers for optimized performance

Improved 2-node clusters and "Stretch Cluster". Ok, this I want to look closer at before I put into production for a customer. Can any of my colleagues in the industry run first? Joking aside, it will be interesting to see how it works with disk errors (RAID vs. RAIN), cache errors and witness problems. Maybe I'll get back to it in a later blog.
Instrinsic Security
VMware killed the Platinum package which was really just vSphere with AppDefense. Guess they did that in order to integrate security in a different way as they have bought Carbon Black and more. I am assuming that it will be part of vSphere 7 with the an aim to build security throughout the stack.
If you read my blog from VMworld 2019 (https://www.cuebid.se/blog/vmworld-emea-2019-barcelona) it was one of the main points, plus they paid just over $2 billion for the product ...
I will return with more details in a separate blog post. Know that this stuff looks hot and requires more attention!
VMware Skyline
No news, it was released in 2018, but of course we see improved integrations to all components of vSphere 7 and vSAN 7. What it is? A simple vApp that talks to VMware and significantly shortens your lead time to resolved support cases by sending statistics and logs to them.
Read more here: https://www.vmware.com/se/support/services/skyline.html .
Summary
This was a glimpse of what we know so far. Maybe a little early, but I couldn't wait for the launch. In addition, you may have noticed that I have completely ignored Tanzu / Kubernetes. This is simply because I have no customers asking questions about it yet.
If you are in DevOPS working with Native Kubernetes in vSphere and have any thoughts on this, I would be interested in hearing from you!
We will be here again after the (v7) launch to take a closer look at, among other things, news in the field of security.
Until then, stay safe and patch yourself!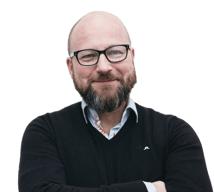 ---
This is a guest blog from Fredrik Ranelöv @ Cuebid.
Fredrik works as a Chief Datacenter Architect in Sweden, with a strong focus on virtualization and storage.